PROFESSOR GARCIA HIGHLIGHTS EMERGING TROUBLES IN US-MEXICO ENERGY RELATIONS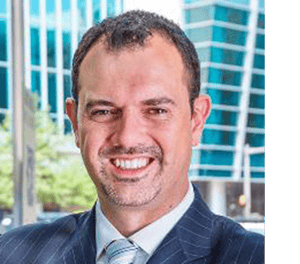 Professor Garcia Sanchez is researching complaints by U.S. companies against Mexico's new administration. Forty-three members of Congress, including Senators Ted Cruz and John Cornyn of Texas, have asked the White House to intervene because they see Mexico's policies as a threat to US energy companies' investments and market access. According to Professor Garcia Sanchez, this conflict calls into serious question the effectiveness of the recently-approved United States-Mexico-Canada Agreement (USMCA) and may be the most important investment dispute with the U.S.' southern neighbor since Mexico's expropriation of US oil companies in the 1930s.
Professor Garcia Sanchez has special expertise on the impact of international law and dispute resolution mechanisms on the integration of the U.S.-Mexico energy markets. His 2020 article in the Tulane Law Review reviewed recent treaties to develop joint hydrocarbon resources in the Gulf of Mexico and examined the impact of these treaties on disputes in the South China Sea.
Professor Garcia Sanchez also recently participated in a special TV program, aired by Uno TV Noticias in Mexico, on how the US election will impact US-Mexico economic and energy relations. The program (in Spanish) is available here: https://www.unotv.com/internacional/trump-o-biden-asi-impactarian-sus-politicas-a-la-economia-de-mexico/
Professor Garcia Sanchez's article, "The Other Secret Deals with Mexico: The Influence of Bureaucratic Networks in U.S.-Mexico Relations," won several honors. He and his article were selected out of 300 submissions for presentation at the University of Michigan Law School's Junior Scholars Conference in April 2020 and also for a panel at the American Society of International Law (ASIL) Midyear Meeting Research Forum in October at Case Western Reserve School of Law. Professor Garcia Sanchez had presented a draft of the paper in January to the Cornell School of Law for the Junior International Law Scholars Association 2020 Meeting.
Professor Garcia Sanchez also was a recipient (with Professor James Coleman, SMU Dedman School of Law) of the 2020 SMU Texas-Mexico Center annual grant to research regulatory uncertainties in the North American region for energy integration. The research includes the impact that the USMCA is having in the energy market. As part of the research, Professor Garcia Sanchez is organizing a series of online workshops and conducting interviews with regulators, practitioners, and industry leaders.
Professor Garcia Sanchez participated in the 13th Annual AALS ADR Section Works-in-Progress Conference in October, 2019, presenting on the potential use of mediation or other consensual process to resolve disputes with indigenous communities ("When Drills and Pipelines Cross Indigenous Lands in North America: Mediating the Clash of Rights"). In February, he presented his research to the International Courts and Tribunals Works-in-Progress Conference, sponsored by ASIL, and to the Human Rights Interests Group at ASIL's Annual Meeting in Washington DC. The results of this research are to be published in the Seton Hall Law Review in Spring 2021. Professor Garcia Sanchez also organized a panel on "The Hydrocarbon Industry's Approach to Political and Regulatory Risk" at Texas A&M University School of Law's February 2020 Eleventh Annual Energy Law Symposium (Energy Law Currents: Reconciling Risk and Return) and presented on the panel.