Professor Michael Green, Elected to National Academy of Arbitrators, Urges Selection of Diverse Arbitrators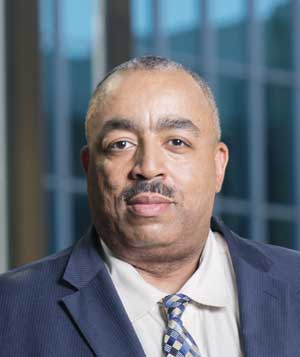 Professor Michael Z. Green had an outstanding year in 2019-2020. He was elected to the National Academy of Arbitrators, the official honorary organization of labor and employment arbitrators in the United States and Canada. Academy members decide thousands of cases each year in private industry as well as the public and non-profit sectors. Historically, the most highly-acclaimed labor law scholars have been members and leaders of the Academy.

The Academy's Board of Governors elected Professor Green in recognition of his extensive scholarship on labor-management, workplace and dispute resolution issues, as well as his leadership in organizations such as the AALS Labor Relations and Employment Law Section and the ABA Dispute Resolution and Labor and Employment Law Sections. He was elected to membership in the Labor Law Group, the College of Labor and Employment Lawyers and the American Law Institute.
Professor Green has been enlisted to help develop training for the Academy's Videoconferencing Task Force--an initiative that has become especially important during the pandemic. Professor Green also serves on the Academy's State of the Profession Committee and was recently appointed to its Ray Corollary Initiative Committee, which focuses on achieving diversity and inclusion in arbitrator selection. Professor Green serves on the labor arbitration panels of the Dallas Area Rapid Transit Board, City of Houston Police, American Arbitration Association and Federal Mediation and Conciliation Service.
Professor Green made multiple presentations in 2019-2020, often urging service providers to select diverse arbitrators.
At the 13th Annual AALS ADR Section Works-in-Progress Conference and at Fordham University School of Law's symposium on "Access to Justice in ADR," both held in Fall 2019, Professor Green presented "Arbitrarily Selecting Diverse Arbitrators." His article on this topic subsequently was published in the Fordham Law Review.

Professor Green presented on "Selecting Diverse Arbitrators for Employment Discrimination Disputes" for the Fort Worth Society of Human Resources and again in October 2020 to the Tarrant County Bar Association's Labor and Employment Section.

Professor Green discussed his paper on "Mediating Mental Illness as a Workplace Accommodation" at the November 2019 Seton Hall Law Review Employment Discrimination Law Symposium. The Seton Hall Law Review published the paper in Spring 2020.

Professor Green also organized, moderated and presented at the April 2020 Workplace Law Conference, "Administrative Law and the Workplace Impact," co-sponsored by the Aggie Dispute Resolution Program.
Professor Green also addressed dispute resolution involving police:
In October, 2020, he spoke on "Seeking Activist Police Arbitrators?" at the 15th Annual Colloquium on Scholarship in Employment and Labor Law (COSELL) sponsored by the University of Louisville, Brandeis School of Law.

He is scheduled to moderate a plenary session panel at the ABA Labor and Employment Section's 14th Annual Meeting in November, 2020 on "Police Disciplinary Actions – Problems and Solutions."
Professor Green can be seen at Arbitrate.com in a series on "Leading Minds in Arbitration." Conversation #16 is his interview by University of Missouri Law Professor Amy Schmitz. He was also interviewed by University of Oregon Law Professors Liz Tippett and Jennifer Reynolds regarding his article, "A New #MeToo Result: Rejecting Notions of Romantic Consent with Executives." They discussed, among other things, the role of ADR in fostering the #MeToo movement.