PROFESSOR CAROL PAULI brings DIALOGUE skills to the FIRST-YEAR experience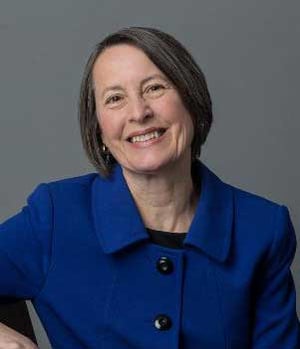 Dispute resolution colleagues around the country still talk about Professor Carol Pauli's presentation at the June 2019 Past and Future conference co-sponsored by Texas A&M's Aggie Dispute Resolution Program, Pepperdine's Straus Institute for Conflict Resolution and the ABA Section of Dispute Resolution. Professor Pauli engaged audience members in reflecting on their own words--a stream of listserve messages from the prior summer, when they wrestled with the limits of their own neutrality in our dangerously polarizing times.
Professor Pauli's concern with public polarization is informed by her previous profession as a journalist. She has long identified similarities in the function, temperament, and skills of journalists and mediators. In 2019-2020, she turned her attention to one particular skill: the use of reflective listening by students – future lawyers -- at Texas A&M University School of Law. The importance of this skill in fostering dialogue has become even more obvious in light of the growing disputes bedeviling the U.S.
Professor Pauli has worked toward integrating reflective listening systematically into the culture of Texas A&M Law. At the start of this academic year, she worked with a Fort Worth nonprofit organization, the Multicultural Alliance, to teach this skill during our first-year orientation. Students were asked to share their own reactions to "hot button" issues and, in the process, to listen to their new peers with curiosity rather than fear. Some students said the session made them feel more at home in law school and more confident that they will be able to talk across differences on important issues. Reflective listening will also be part of the curriculum for the 1L ADR Survey, a required one-credit course at Texas A&M.
Professor Pauli serves as Diversity Liaison within the law school, helping to ensure communication and connections among various programs, including the Aggie Dispute Resolution Program and the Diversity Council. Following the deaths of Breonna Taylor and George Floyd and the protests that followed, she played a central role in structuring and implementing faculty discussions and resource-sharing ways to raise or respond to racial justice issues in the classroom. Those discussions continue.