CARES Act Webinar Series
Small Business Incentives Under the CARES Act: Will it Help My Business?
Learn how the CARES Act affects your business.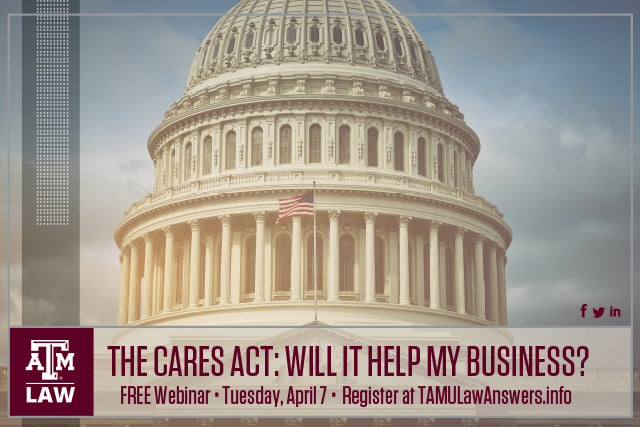 Texas A&M Law faculty experts share practical, fact-based information regarding how the CARES Act is affecting those of us in Texas in this free webinar.
Webinar Access:
Discussion Topics:
Access to and eligibility for loans for small businesses
Implications for payroll tax payments and employee tax credits
Presenters:
Webinar 2 Details:
Tuesday, April 7, 2020, 12:00 noon - 1:00 p.m. Central
While the panelists are all attorneys, they will be discussing the law generally, and nothing in the webinar should be considered as legal advice. Attendees should consult their own legal advisor to address their own unique circumstances.