ALUMNA SHAWNA RINEHART FINDS HOME IN OIL & GAS SECTOR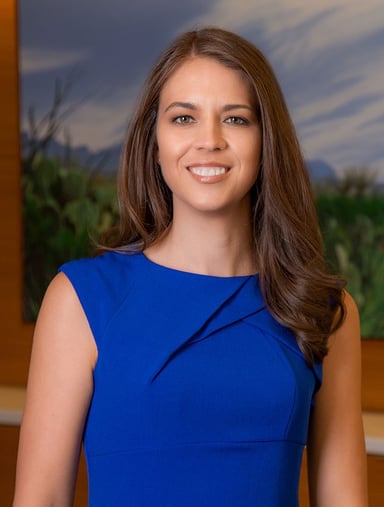 Shawna Rinehart graduated from Texas Wesleyan School of Law in 2007 and currently works at Harris, Finley & Bogle, P.C. As a native Texan and first-generation college graduate, Rinehart quickly fell in love with Fort Worth. At the time, the school was still establishing itself in the metroplex and taught almost exclusively bar courses. Rinehart recalls that compared to the wealth of natural resources course options the law school now offers, Texas Wesleyan only had a single oil and gas class. In addition, she says that her first real-world introduction to oil and gas came through career opportunities after graduation. Thus, she is hopeful that the law school's natural resources courses and programs will provide current students with greater opportunities and experiences in this field of law.
When reflecting on the lessons she took away from her law school experience, Rinehart offered that, "[Law school] made me realize I was capable of a lot more than I thought I was. . . . it helped me learn to be more focused, more organized, and develop some really good habits." In particular, she cautions up-and-coming lawyers to be mindful of their student loans and spending habits. Even stopping to think a little bit more while still in the moment can help safeguard against the long, winding road of student loan repayment.
Along with financial temperance, Rinehart encourages current students to use their time in law school to establish good habits early on. Simple things like promptly responding to email and phone call messages, improving organization skills, and perfecting the routine of entering billable hours can give you a good base to build upon after graduation. Rinehart says that in such a client-forward area of law, these foundational skills can quickly elevate your practice, resulting in gaining repeat clients and word-of-mouth recommendations.
Regardless of the field of law that a student enters, Rinehart suggests that you should choose a career that makes you enthusiastic about the prospects. Rinehart works in the heart of oil and gas transactions, which brings in a myriad of clients and client issues. As a specialist in her field, Rinehart says her work is anything but mundane. From drafting documents to contemplating more broad stroke questions, she and her clients "get to go on that path together" to find the right solutions for each legal issue.
Part of her love for the industry comes from client interactions and the home she has made for herself in the field. When she first started, Rinehart was the first woman to join the oil and gas section at her firm. With each passing year and networking event, her enthusiasm grew as more and more women joined the oil and gas field. Rinehart emphasized that it is a small industry, and interpersonal relationships are its lifeblood.
For those students looking for placement in the oil and gas law field, Rinehart offered that she and many of her colleagues in the industry are happy to help newcomers join the sector. A key takeaway she offered: "You can do it. It may seem daunting at first, but, if you are dedicated, you will be amazed at what you can accomplish. Your hard work and growth will not only help advance the industry, but it will also pave the path for the professionals coming in behind you."