Lawyers in Electoral Disputes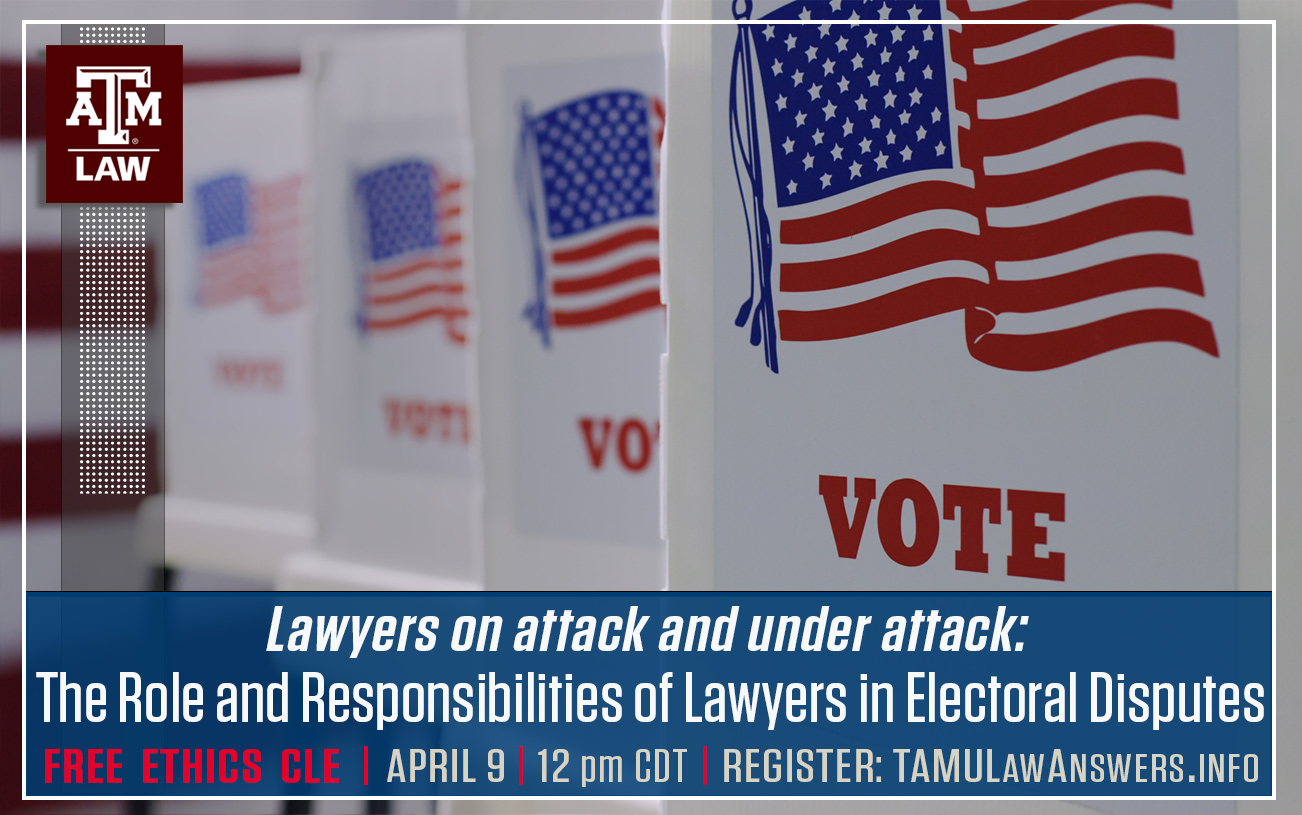 Lawyers on attack and under attack: The Role and Responsibilities of Lawyers in Electoral Disputes
Free Ethics CLE
April 9, 2021, 12:00 - 1:15 p.m. CDT, Via Zoom
1.0 hour State Bar of Texas Ethics CLE credit*
Registration required
Experts will discuss lawyering and legal ethics issues related to election contests filed after the 2020 Presidential Election. They will consider applicable rules of professional responsibility, as well as court rules relating to lawyers' conduct. The panelists will also consider actions legal profession regulators may take and concerns related to politicizing the disciplinary system.
Panelists:

Registrants will be emailed the Zoom link.
*CLE information:
Registrants must register with your full name, email, and Texas Bar Card Number and attend the CLE webinar in order to receive CLE credit.
This course has been approved for Minimum Continuing Legal Education credit by the State Bar of Texas Committee on MCLE in the amount of 1.0 credit hour, of which 1.0 credit hour will apply to legal ethics/professional responsibility credit.
Texas A&M School of Law, as CLE sponsor, will submit CLE attendance to the State Bar of Texas by

April 23

for all

verified attendees

who are members of the State Bar of Texas

and

registered with their valid Texas Bar Card Number.