STUDENTS SCORE EXCITING SUMMER INTERNSHIPS AND EXTERNSHIP OPPORTUNITIES
Students in the Energy, Environmental, and Natural Resources Systems Law Program secured a variety of exciting job opportunities over summer 2021 at a kaleidoscope of natural resources law placements. The summer placements spanned disciplines such as animal, energy, and water law. Several of these students recently participated in a panel organized by the Energy & Natural Resources Group (ENRG) student organization.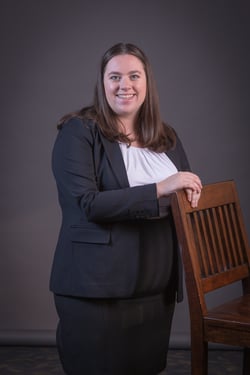 Abbey Adkins
This past summer, 3L Abbey Adkins interned with the Texas Commission on Environmental Quality (TCEQ) as well as the law firm Lloyd Gosselink, which works in many areas of environmental law, from water and air pollution to utilities. She worked with TCEQ through the externship program at the law school, set up for her through Professor Cecily Becker, and emphasized the contacts Texas A&M has with TCEQ. In the internship she primarily worked on research, with some drafting of memos. While at Lloyd Gosselink, Adkins worked on settlements, wrote memorandums, did a great deal of research, and was even able to meet with clients on occasion. Adkins noted that "I was able to participate in a lot of activities at Lloyd Gosselink, and it was a great experience."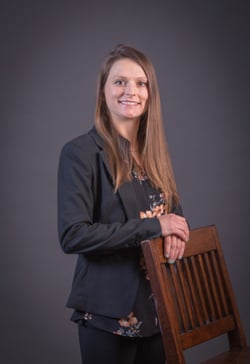 Annie Birdsong
Annie Birdsong interned with her "dream organization" the World Wildlife Fund (WWF), a non-profit organization focused on wildlife conservation. Her advice to anyone who shares a similar passion for an area of law was to apply for opportunities even if you think it is a long shot. She worked with the Wildlife Trafficking Division, where she had the opportunity to perform legislative analysis on the Lacey Act, Public Health Service Act, and the corresponding regulations to identify gaps in policy governing wildlife trade and zoonotic disease. WWF also gave her a great opportunity to utilize its online training and learn more about the organization's ongoing conservation projects.
Birdsong also touched on another opportunity presented to her because of the internship. During her interview with WWF's General Counsel, she was asked about her favorite law school course so far, which prompted her to tell them about Professor Gabriel Eckstein's International Environmental Law Seminar and the paper she wrote on gorilla ecotourism in Uganda, Rwanda, and Democratic Republic of the Congo. WWF's lawyers were excited to share her research and connected her with someone who actually did gorilla habituation in Africa. Birdsong emphasized the connections you can make with people who aren't necessarily lawyers, but have valuable experience in environmental fields.
To those who feel overwhelmed during internships, as she sometimes did, Birdsong says: "keep trucking along, because you'll get there."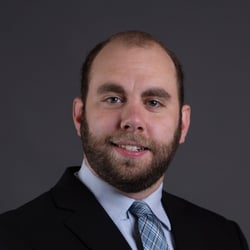 Ryan Block
Ryan Block 2L, interned for the U.S. Department of Energy (DOE). Block's work was within the team serving the Office of Electricity and the Office of Fossil Energy and Carbon Management. Both office placements tracked Block's dedicated interest in Energy Law. When asked about his favorite aspect of the internship, Block underscored the benefits of "being able to listen and learn from DOE's attorneys that work in various areas of the Department, from all areas around the country." During his work on the team, Block was exposed to administrative law, as well as a multiplicity of department-specific topics. Out of all of his assignments, Block said he found his work in Federal Power Administrations and the Strategic Petroleum Reserve particularly memorable.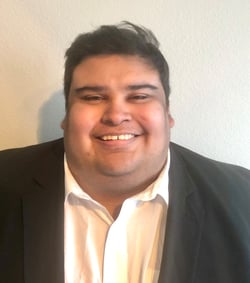 Justin Cias
During spring 2021, 3L Justin Cias also worked for Lloyd Gosselink as a remote intern. He recalls that he had an initial screening interview and then had several follow up communications with the firm. He connected with a Texas A&M Law graduate at the firm and was able to ask questions about the work and culture of the firm. He was able to turn this connection into a valuable talking point in his interview and says this connection made the interview process "more friendly… and less stressful." During his internship, Cias worked with various lawyers, and his work mostly dealt with writing contracts concerning air pollution and water treatment law.
Cias also worked at Husch Blackwell's Houston office during summer 2021. The work mostly consisted of drafting commercial litigation documents. He worked on a comparative analysis between a state law and NEPA, which he had just studied during the prior semester in Environmental Law. "That was especially cool," he noted, "to see something that you saw in class a couple months ago… and you are working on a project like that." Cias noted that Husch Blackwell is also very focused on renewable energy, which is one of the reasons he was drawn to the firm.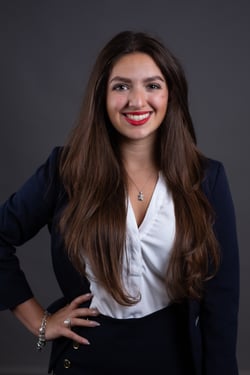 Christyn Cavazos
During summer 2021, 2L Christyn Cavazos worked with the Galveston Bay Foundation, an environmental non-profit organization. She reached out to a former student of Professor Gabriel Eckstein after a panel presentation at the law school, and told her how interested she was in the effects of climate change on vulnerable communities. The connection she forged with that former student turned into a valuable mentor for Cavazos, and eventually the internship. Her work at the Foundation focused mostly on natural flood mitigation strategies, and she performed extensive research on how other areas of the country are dealing with flooding, particularly in areas that geographically matched the region she was investigating. Cavazos said she particularly appreciated how the non-profit community was extremely close-knit and reciprocal, especially with other water conservationist organizations. She reported that much of the internship also taught her about local government and politics, and that she dedicated a lot of time to learning who the industry players were in Houston and attending various public meetings (city council, etc.). This informed her on how the local government affected Galveston Bay, as well as informed her on the interconnectedness of making legal progress through a non-profit organization.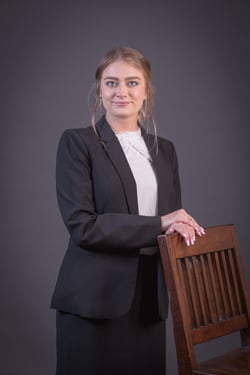 Kate Keithley
3L Kate Keithley is currently working as an intern with the Environmental Protection Agency (EPA) - Region 6. She found out about the opportunity from the Texas A&M Law externship coordinator, Professor Cecily Becker. Keithley's excitement when she spoke about the placement with Professor Becker helped her get her foot in the door for an interview. Keithley mentioned during the panel that the office's enthusiasm for problem solving and addressing environmental issues has made the placement feel like a natural fit for those looking to tackle challenges in environmental law. Keithley emphasized how the agency really listens to what you are passionate about, and how they help you with your continuing education. She said that they are helping her learn about many subjects that she is interested in, and she particularly recommends the experience to those with a passion for lifelong learning.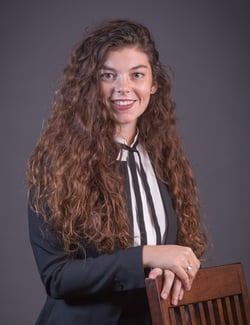 Haley Varnadoe
During summer 2021, 3L Haley Varnadoe also worked with the TCEQ, as well as the Texas Attorney General's Office - Environmental Protection Division. With TCEQ, Varnadeo was part of the Mickey Leland Environmental Internship Program, a structured, 10-week minimum program that places students in different offices of the agency. She noted that the internship is particularly attractive because it offered a good stipend, and featured mentorship and networking opportunities throughout the entire agency. She explained that the atmosphere is "very relaxed, very teamwork oriented, very willing to take you aside and help you learn things." Varnadeo said that the most important thing she learned is that you aren't expected to have all the answers. "Do not be afraid to ask questions and admit when you're struggling, because someone there will help you out." Varnadeo noted that her time with the Attorney General's Office was more focused on litigation. She said that the office fostered a teamwork environment, and would share the cases they were working on to help each other out.