TAMU Law Answers Webinar Series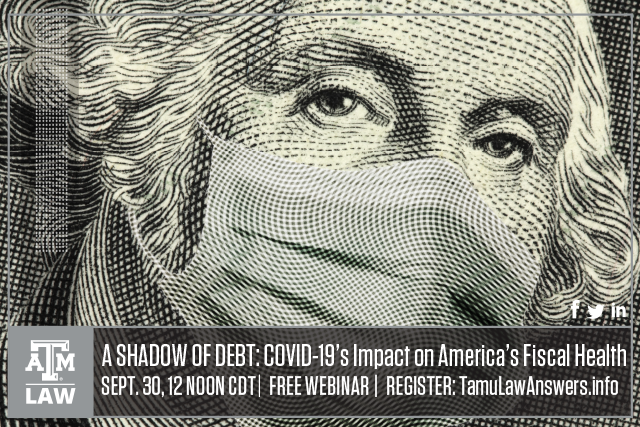 A Shadow of Debt: COVID-19's Impact on America's Fiscal Health
Texas A&M Law's Program in Public Policy partners with The Concord Coalition to present a nonpartisan discussion on federal fiscal policy.
Wednesday, September 30, 2020

Engage in a lively, informative discussion about our nation's fiscal policy in the midst of the pandemic and what it means to you and your future.

Featuring: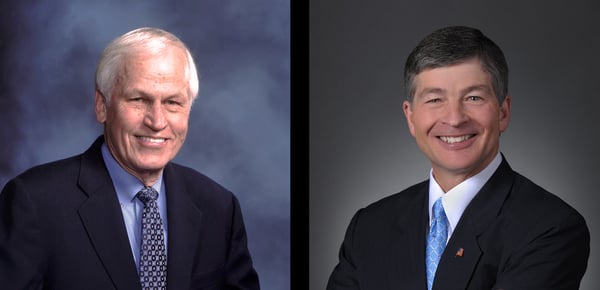 The Honorable Charles Stenholm (D-Texas)
The Honorable Jeb Hensarling (R-Texas)
Robert Bixby, executive director of The Concord Coalition, moderates a bipartisan panel with the two former members of the U.S. House of Representatives. These Texas Congressmen held powerful and influential positions in our nation's capital and will share their thoughts on pre-pandemic budget policy, the current pivotal situation, and what we might expect in our post-pandemic future. A Q&A session with the policy experts will follow.
Tori Gorman, national policy director for The Concord Coalition, presents a timely briefing focused on the giant fiscal legislation passed this year by the federal government to address the COVID-19 pandemic and the related economic challenges.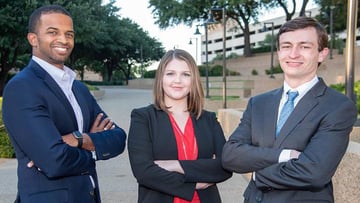 Texas A&M School of Law Residency Externship Program in Public Policy students Brandon Cofield '20, Madison Bell '21, and Cole Stenholm '21 share their spring 2020 externship experiences.
This free webinar is presented by The Concord Coalition and Texas A&M University School of Law's Program in Public Policy.

The Concord Coalition is a nationwide, non-partisan, grassroots organization advocating generationally responsible fiscal policy. The Concord Coalition is dedicated to educating the public about the causes and consequences of federal budget deficits, the long-term challenges facing America's unsustainable entitlement programs, and how to build a sound economy for future generations.

Texas A&M School of Law's Program in Public Policy lets students experience policymaking up close, hone leadership skills, serve their community and country, and apply what they've learned in real-world public sector residential externships in Washington, D.C. and Austin, Texas.
---