TAMU LAW ANSWERS WEBINAR SERIES
Legal Issues in the Age of the Coronavirus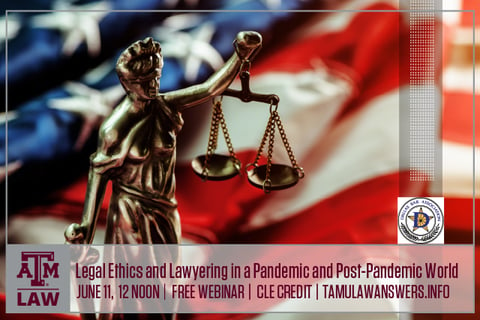 Texas A&M Law faculty and legal community experts share practical, fact-based information in a free webinar series addressing legal ethics, business bankruptcy, and employment issues during the Coronavirus pandemic.
These informative and timely webinars, presented by our knowledgeable scholars and professionals, include real-time question and answer sessions with webinar participants.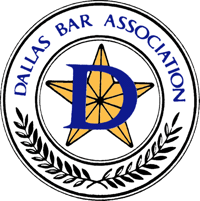 Professional responsibility and liability experts discuss the pandemic's effect on legal ethics and malpractice. The free, online webinar is co-sponsored by the Dallas Bar Association and Texas A&M School of Law. One hour of Ethics CLE credit* will be available for registered webinar attendees.
Discussion Topics:
Legal ethics issues, including those related to confidentiality, supervision, competence, and wellness
Legal malpractice and risk management issues including the profile of claims and loss prevention measures to minimize exposure
Lawyering concerns related to how the pandemic will affect the manner and settings in which we practice law
Panelists:
---
Each one-hour webinar allow attendees to ask questions of our experts.
While the panelists are all attorneys, they will be discussing the law generally, and nothing in the webinar should be considered as legal advice. Attendees should consult their own legal advisor to address their own unique circumstances.
CARES Act Webinar Series
Texas A&M faculty also led webinars focusing on the impacts of the CARES Act, addressing:
Individual Incentives
Small Business Incentives
Health Care Implications
Housing, Commercial Real Estate, and Bankruptcy
---
Need additional assistance?
LegalLine is a community service program offered twice a month by the Tarrant County Bar Association. Volunteer attorneys from the Tarrant County Bar Association offer free advice to Tarrant County residents on the 2nd and 4th Thursday of every month from 5pm – 7pm.
As part of the Tarrant County Bar Association's commitment to the public, local lawyers volunteer two hours of their time to answer questions covering a broad range of topics.
Anyone interested can sign up for an appointment time at tarrantbar.org or by clicking here.